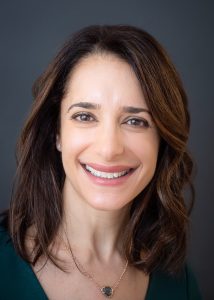 Dr. Lauren LaPaglia, O.D. has been practicing optometry since 2005.   Originally from Wallingford, Connecticut, she was valedictorian and a Bristol-Myers Squibb scholar.  She received her bachelor's degree in zoology from Connecticut College.  Dr. LaPaglia attended the New England College of Optometry, in Boston, and graduated with honors, as a member of the Beta Sigma Kappa International Optometric Honor Society.  She was the recipient of the New England College of Optometry Award for overall clinical excellence at graduation, in 2005.
Dr. LaPaglia completed her residency in primary care and ocular disease at the Veterans Administration Hospital in Newington, Connecticut.  During this time, she published cases on diabetes and double vision at the American Academy of Optometry. Additionally, she completed internships at the Dorchester House Community Health Center eye clinic, the Hanscom Air Force Base optometry clinic, and a pediatric/vision therapy practice in Southport, Connecticut.
With such a diverse background in optometry, Dr. LaPaglia loves primary care.  She enjoys examining all ages, co-managing LASIK and cataract surgeries, and fitting contact lenses. She believes in the importance of full comprehensive exams on all children before starting school and strives to ensure their entire visual system is ready for learning.  Highly nearsighted since childhood, she also has a passion for myopia control (preventing the progression of nearsightedness in children).  Dr. LaPaglia has a special interest in nutrition as a way to prevent eye disease and treat dry eye.
Dr. LaPaglia is a member of the Massachusetts Society of Optometry and the American Optometric Association.  She participated in OneSight missions to Ecuador and Paraguay to bring vision clinics to areas without adequate eye care.  Dr. LaPaglia has practiced in various locations in Massachustts and is excited to finally bring a local optometrist to Ashland.  She resides in town with her husband, Scott, daughter, Alivia, and son, Noah.  She has been involved with the MOMS Club of Ashland, MetroWest Free Medical Program and is a volunteer with the Ashland PTO.  She also enjoys cooking, boxing bootcamp, HIIT and travel with family.